It was the nicest house I'd ever lived in. And it was all ours!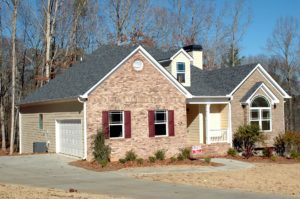 When the realtor gave us the keys, I stood in the living room with a bucket of cleaning supplies in one hand, taking in the high ceiling, fireplace, and gorgeous wood floors.
As I dusted and polished the floors to a shine, I thought about some of the places I'd lived—a rusted out double-wide with peeling linoleum. An attic room with no heat or air conditioning. A one-bedroom apartment for three people. How wonderful to live in such a beautiful place!
I overflowed with thankfulness for three bedrooms and a bonus—and three bathrooms. (Oh, the bliss of so much bathroom space with teenage girls.)
Until gradually, as I got bored taking my walks in our subdivision, I ventured across the highway. Read more