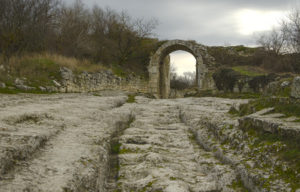 Ever had one of those life-changing, eye-opening moments? I was reminded of mine as I read the story of Saul's encounter with Jesus on the road to Damascus.
As a Pharisee, he was among the most respected and revered among his fellow Israelites. As a student of Gamaliel, he had a top-notch religious education. As a Roman citizen and son of prominent Benjamite parents, he enjoyed much more privilege than the average Jerusalem dweller.
No doubt, he was on track for High Priest someday. He had everything going for him.