Earlier this month, I blogged about Randall Margraves lunging at Larry Nassar, who'd pled guilty to sexually assaulting hundreds of young women and girls, including three of Margraves' daughters. No one, not even the judge, had the heart to criticize his actions.
Most parents could feel the distraught father's pain. Early on in my recovery from PTSD, I shared with my counselor about how angry I was feeling about being unprotected as a child. "If someone did that to one of my girls, they'd be in mortal danger."
"I believe you," he replied. (Good thing counselors aren't obliged to report hypothetical threats. I might be writing this from a jail cell.)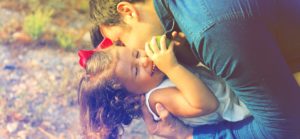 Unfortunately, there aren't any foolproof ways of preventing the horrible, yet all-too-common abuse that affects 1 out of 5 girls and 1 out of 20 boys before they turn 18.