"You are going to lead millions of people to the Promised Land after you free them from slavery. You'll drive out all the people in the land flowing with milk and honey, and dwell there, away from the oppression of Pharaoh and the Egyptians."
God told Moses he would be a leader. Not just any leader, but the leader of an unprecedented revolution over a formidable dynasty.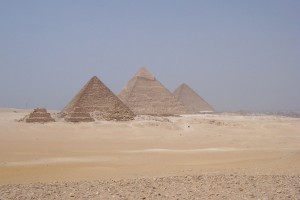 Can you imagine? Put yourself in Moses' shoes. The world's prominent leader of the time not only knows you personally, but he wants you dead.

This was after Moses had killed an Egyptian and buried him in the sand. After he fled the place of his birth and started a new life as a shepherd. (That must have been quite a change after growing up a prince in the palace.)
A runaway murderer. A shepherd of Midian. Stripped from his former glory as Pharaoh's daughter's son. Content to live with his wife and children in tents, caring for his father-in-law's flock of sheep.
Moses' response was natural. "Who am I?"
Instead of answering directly, God merely said, "I'll be with you." He reminded Moses that the eventual result would be worship.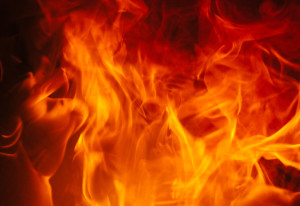 Moses' next question is equally understandable. "Who are You?"
God said, "I Am." God elaborated with a long family line of names Moses likely knew well: Abraham, Isaac, and Jacob. "This is my name forever, the name you shall call me from generation to generation."
Then Moses asked another question that I would have asked. "What if they don't believe me?"
Even with God's assurances that He would be with Moses, the would-be prophet's doubts still lingered.
God told Moses to throw his staff on the ground. The NIV says, "It became a snake, and he ran from it."
Good call, Moses. I'd run away if my tools of the trade suddenly became a snake too. I wonder if God laughed aloud at that moment.
As if a stick-turned-snake wasn't freaky enough, God showed Moses another trick. A mere shepherd could turn his healthy hand into a leprous one and vice versa by tucking it into his cloak. "If they don't believe you after those two signs," God said, "Just take some water out of the Nile River and pour it out on the ground. It'll turn to blood."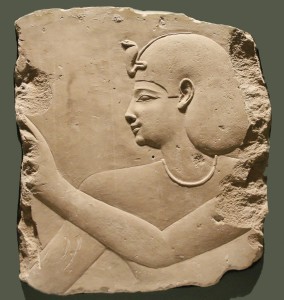 Here's where the conversation gets interesting. After so many objections, Moses revealed his real issue—fear of inadequacy—with his next one: "I have never been eloquent. I'm slow of speech."
Even after God reminded Moses again that He was with him, Moses said, "Please send someone else."
He just wasn't willing to give up his own perception of himself: unworthy of answering God's call. I wonder if his fall from the splendor of the palace to settling in with sheepherders had anything to do with his self-perception. Did he think any chance of doing something notable for God had passed when he lost his temper and killed someone?
God, like most parents I know, resorted to the all-powerful "Because I said so!" That's Lyneta's paraphrase; Scripture actually says something like, "Fine, your brother will do the talking. Pick up the staff and get going."
Can't you relate to Moses' qualms? Have you ever said, "Who am I, that I should…?"
I love God's answer. "I am with you."
When everything else is stripped away, that's who we are. We are the ones whom God is with.
Like Moses, the more time we spend in God's presence, the more we know who we are (and our value), because we know Him more. As Moses' time with God increased, so did his understanding of his own worth, and so did his ability to do all that God asked him to do.
In fact, look at how he's described in Hebrews: "Moses was certainly faithful in all God's house as a servant. His work was an illustration of the truths God would reveal later." (3:5, NLT).
We know that the man who thought he had no leadership ability, or even the ability to speak, became a crucial figure in the Old Testament.
Moses, messenger of the Law.
Moses, writer of the first five books of the Bible.
Moses, builder of the Tabernacle.
Our first look at Moses isn't how he turned out to be in the end. The way we look at ourselves now isn't the way we'll turn out in the end, either.
Even now, God works in my own heart to filter out the selfishness, lack of trust, and laziness that keeps me from fulfilling my whole purpose.
I doubt I'll ever carry a Stone-Tablet revelation to the people.
I know I won't ever write Scripture.
I'm guessing God will never ask me to build a church.
Nevertheless, when I reach the end, may it be said of me that I was "faithful in God's house as a servant."
God saw Moses as the faithful servant even from a very humble beginning, right there by a burning bush in the desert. He sees us too, in our humble beginnings, even as we ask, "Who am I, that I should…"
Our ability to be a faithful servant only requires that we ask God on a daily basis, "Who are You?"
Like Moses, the more we learn who God is, the better we'll know who we are. Our past mistakes, talents and abilities (or the lack of them), don't define our value.
Life change, developing the faith required to have Moses-like devotion, relies on transforming our minds first—our view of ourselves slowly converging with God's view of us. A fuller understanding of the value He places on us, the first fruits of His creation, draws us ever closer to the full potential of the unique creation we were meant to be.
Join the conversation: When you look back on your life, do you see the points where you realized you'd come to a closer understanding of God's value placed on you? How did it change the way you lived?