Lyneta is available to speak at your ladies' event.
Bible study
Brunch or Tea
Retreat
Women's ministry or small group
Homeschool
When Lyneta began sharing how God redeemed her past childhood abuse, she had no idea so many women also wanted out from under that blanket of shame. After hearing some of their stories, one common denominator stood out—the abuse had stripped them all of an assurance of their value as God's priceless treasures.
Lyneta's teachings address our role as the best parts of God's creation and how to thrive on God's crazy-lavish love for us. How differently would we live if we realized our worth as Christ's redeemed?
Click here for a downloadable One Sheet
All the World's a Stage: Basking in God's Spotlight
Lyneta shares how God pulled her out of a stage-perfect life to face the pain from her past, free her from performance-based faith, and enable her to live as a coheir with Christ. Find out how the Master scriptwriter and director redeems our stories to further His kingdom. Be inspired to work, create, and live from a place of being a masterpiece, not striving to become one.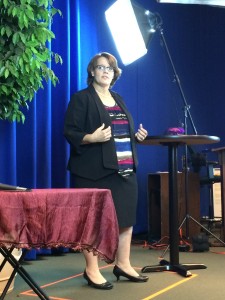 Homeschool Hope
As parents and teachers, we feel the weight of double responsibility. Are we making the right choices? Are we doing enough? When the ones we love most are also our biggest critics, the burden can wear us down. Join Lyneta, veteran homeschooler, as she offers encouragement and hope for homeschooling mamas in the trenches.
Sunday School Ragamuffin
When she was 7, Lyneta traipsed alone 3 blocks to church on Sundays. Her Sunday school teacher led her to ask Jesus' forgiveness and invite Him to be Lord of her life. She became the ragamuffin daughter of the King. Learn key ways to reach children from dysfunctional families. For children's workers and teachers.
How to Create Memories that Build A Child's Faith and Self-worth
Children remember experiences and circumstances far better than we think. Hear Lyneta's crazy road trip story about a front loader, a pet raccoon, and sherbet at 55 MPH. Learn how to plan memorable and faith-building activities. For parents, children's workers, and teachers. 
Lyneta can create a topic to meet your specific needs.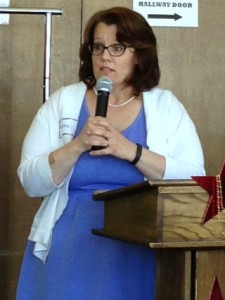 Lyneta.Smith.Speaker@gmail.com to discuss booking her for your next event. Choose from these topics or one custom-made for your particular needs.
Click here for a downloadable One Sheet