I let the garden go fallow this year so I could focus on writing goals. Tall weeds grew where I'd toiled over tomatoes, cucumbers and peppers last year. I'd get out there eventually to pull them, I told myself.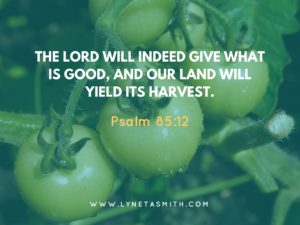 But my daughter came in from the backyard one morning with an announcement. "We have nine baby tomato plants!"
Sure enough, there were twice as many plants as I'd planted last year. Plus, a volunteer bell pepper plant.
Aside from pulling weeds and caging the tomato plants, I've done very little. I haven't even had to water because it's rained so much.
Yet, tall, strong plants bend over under the weight of so many green cherry tomatoes. White flowers atop the pepper plant promise fruit later in the season.
And that wasn't the end of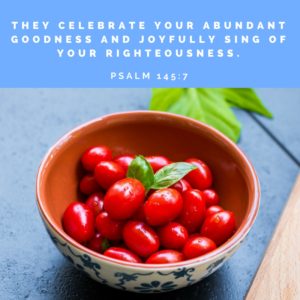 my delightful discovery. In a pot that contained the stump of my dead majestic palm tree, a sprout stretched up toward the sunshine. Thinking it a weed, I examined it up close.
You can probably guess what I found. A baby majestic palm tree! "Hello, Groot," I said.
Isn't that like God to rain down His blessings even after I'd given up on the project?
That got me to thinking. I've had a lot of important things die. Dreams, passions…even hope.
After a long season of drought it's tempting to give up on all of it.
If you're there, friend, take heart.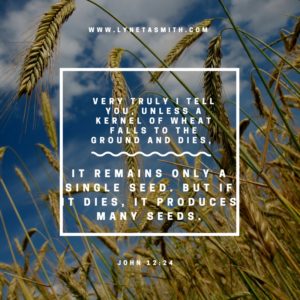 Even when we can't see them, there are tiny dead seeds underground, waiting to burst through the soil and grow up, strong and tall, unfurling tender leaves toward the sun.
And a season is coming when rain will pour from the sky, giving those seedlings everything they need to bear an abundance of fruit. That thing you'd been working so hard to make happen unexpectedly comes back to life.
Do you have dead dreams? Hushed hope? Pooped-out passions? 
Or have you seen something resurrected in your life that took you by surprise? Please tell me about it in the comments. Let's keep the conversation going!