I used to have such a wrong idea about the Fruit of the Spirit. I'd read the verses in Galatians like a laundry list of so many things I couldn't do enough, be enough. I would either flip to another book of the Bible, or vow to work on being more loving, joyful, peaceful, kind, etc. But the next day, I wouldn't even be able to list all nine.
This post is the ninth in a series on walking with God instead of pursuing idolatry. You'll find the previous one here.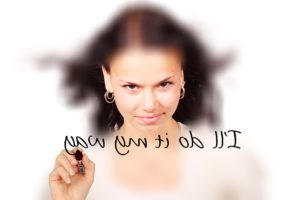 Learning to walk by the Spirit isn't without its stumbles.
When I started this series, I commented to a friend, "I can already tell I'm going to be seriously tested." Little did I know, God planned to show me so much more than I wanted to know about my own tendency (or lack thereof) to keep in step. Read more