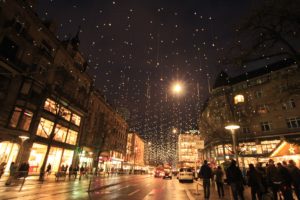 Holidays are wonderful!
Holidays are horrible.
Ever feel that way? Even both at the same time?
I love so many aspects of the holidays, but sometimes they exacerbate dysfunctional relationships and add extra stress to already-full schedules. Oftentimes they remind us of loved ones we've lost.
There's this unwritten code about the holidays that says we should be happy and grateful, making all things merry and bright. If we're sad, there's an implication that we must not be grateful; something has to be wrong with us.
But there's a real danger in ignoring our true feelings, simply for the sake of trying to have the "correct" feelings. I read an article this week on Boundaries.me that talked about the negative effects of denying our sadness, including depression and the ability to feel tenderness.
I recognized those tendencies in me, especially around the holidays.
For example, this Thanksgiving I pressed hard all that week to shop, decorate, cook, and clean. I wanted to present a beautiful dinner and worked hard to do it. It was a hit! We all had a lovely meal and lots of laughter around our full table.
The next day I got a migraine headache that lasted for five days. I was forced to stay in bed. Even reading hurt.
My body remembered what my mind did its best to forget—trauma that happened 27 years ago.
Don't get me wrong. I think Thanksgiving is a wonderful time to gather with friends and family to give thanks. We have much to be thankful for, and God certainly deserves our gratitude.
But, had I taken a few hours to process the pain I was surely avoiding, I might have staved off the headache. I came up with lots of excuses to bury my thoughts in work: the trauma happened so long ago, my fun-loving aunt wouldn't want me to be sad, and I wanted to bless the family who were here with me now.
While all true statements, none of my excuses mattered to my body, which barely functioned for five days while I recovered.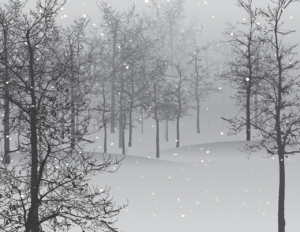 We can't change sadness by pretending we're not sad. From a very early age, I was conditioned to believe that my feelings weren't important, and that they shouldn't inconvenience my caretakers. I learned to be ashamed of my sadness when a bully at the babysitter's called me "crybaby" after causing tears by being unkind.
Sadness became weakness in my young mind, and being vulnerable, I quickly learned, was dangerous. To survive, I stuffed my feelings and neurotically tried to make people like me.
As a result, it's taken me some time to learn how to process grief and deal with sadness. (Obviously, that's still a work in progress.)
If you're in a place where things aren't all visions of sugarplums, take heart. You were created with the ability to be sad because we live in a place where dismal stuff happens. It's normal and healthy to feel sad about it for a time.
Grief isn't linear—it's more like ocean waves, coming on strong at other times and ebbing  at others. Often, waves of grief are predictable, like near an anniversary of the trauma, and other times they come out of nowhere. But particularly horrible and life-changing circumstances never go away. We must know that the grief will be as constant as the ocean tide, going in and out.
Amidst the celebrations and gatherings, as we sit under the twinkling lights and around the roaring fires, let's give ourselves permission to take good care of ourselves if we need a day or two to acknowledge and feel our sadness. Talking it out with someone you trust or writing in a journal are both effective ways to process sadness.
After all, Mary and Joseph celebrated the birth of the Messiah in the midst of great discomfort. Certainly, they were the subjects of malevolent gossip in their hometown. They'd traveled far by donkey and were weary from their journey. Their accommodations were harsh, and they were strangers in a small town. Mortality rates were so high back then that they carried their burial clothes with them—it was conceivable that one or both of them wouldn't make it back to Galilee. By those standards, they had little reason to celebrate.
And yet, they did celebrate—despite all the reasons to grieve. The shepherds and the angels made it a party they'd never forget. The Light of the World came down into the darkness. Grief and extreme joy, in the same dimly lit stable.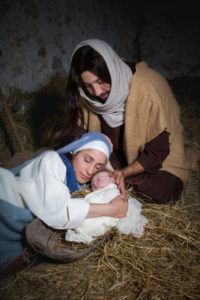 That's how it is with our sadness amidst celebrations. It's easiest to see the tiniest glimmer of light in the darkest of places. And that's when the celebration becomes more meaningful than ever.
"For a child will be born to us, a son will be given to us; And the government will rest on His shoulders; And His name will be called Wonderful Counselor, Mighty God, Eternal Father, Prince of Peace. There will be no end to the increase of His government or of peace, on the throne of David and over his kingdom, to establish it and to uphold it with justice and righteousness from then on and forevermore. The zeal of the LORD of hosts will accomplish this" (Isaiah 9:6-7).