What does gratitude have to do with self-forgiveness? Today I'm honored to introduce my friend, Lynn Hare. She's graciously agreed to write a guest post. Please give her a warm welcome in the comments!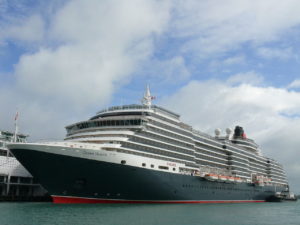 Here's Lynn:
Imagine buying a magic ticket for a cruise. The moment the ticket was placed in your hand, you could immediately sense the sights, sounds, and smells of your destination.
Suppose you boarded an ocean liner in New York City, bound for London. As you climb the ramp and step onto the deck of the ship in New York, you sense a mist of light showers; a cart clattering over London cobblestones; smoke wafting to you from the entrance to the subway; and the smell of onion, garlic, dried fish, and pepper rising to you from the shops that flank the roadway where pedestrians dart into the path of impatient cabbies.
God sees like that. God sees forward.
"God was reconciling the world to himself in Christ, not counting people's sins against them. And he has committed to us the message of reconciliation" (2 Corinthians 5:19).
Good news: God's love reaches inside our hearts as He reconciles us to Himself on the crest of Jesus-grace waves. As a result, we can reconcile with ourselves.
Each week, I set goals for writing. I recently finished formatting a book I've just completed. I was deep in study, layers under, sorting through gutters and margins; uniformity and justification; block quotes and block formatting. I work to build ongoing relationships with other authors so we can further the Kingdom together. I write and track articles for periodicals. Some days I meet the goals. Lots of days I don't.
I wince when I think about my shortcomings. Sometimes I get so immersed in electronics, I neglect to reach out to a friend who comes to mind. Some days, I confess, I put my own selfish to-do list ahead of time alone with the Lord. He tells me to slow down and rest. But like a defiant toddler, I buzz circles around Him until I drop.
Later, I play the past in loops, revisiting events I regret.
On those days, my stubborn pride resists His illogical acceptance. He kindly and patiently waits for me to repent my choppy way through churning waters. Then the Holy Spirit sweeps open the door of my cabin, fills it with His breath, and brings its dark corners to light. Together we surge ahead, the spray of salt water in our faces.
He sees us in terms of who we're becoming. On days when we introduce tension into our own thoughts and words, we can stop to remember the good news: Jesus paid the price on the cross. We don't have to apologize for our sins 1,000 times. We can repent once, and then go back to the cross and say, "Thank You" 999 times.
In the end, it is a heart of gratitude for His forgiveness—in sync with the rhythmic pulse of His sea swells beneath us—that attracts all of heaven and opens up our futures to God-possibilities.
Now there's great news. Pass the fish and chips!
Friend, who does Jesus say you are becoming?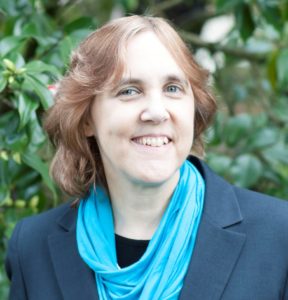 Lynn Hare is an award-winning author, speaker, and certified teacher. She writes about discovering purpose in our journeys, releasing Holy Spirit joy, and finding possibilities in the most unlikely places. Her passion is activating the awareness of our identities in Christ and the explosive freedoms found in forgiveness. She serves on multiple intercessory teams in the Portland, Oregon area and serves on the leadership team of Oregon Christian Writers.
Years ago, Lynn Hare was in a car accident with her infant son, Ben, who suffered a severe head injury. For more than two decades, she wrestled with guilt and condemnation. With personal stories, humorous illustrations, and practical tips, her new release The Quest for Self-Forgiveness describes how to go from discouragement to inner joy and peace. It reveals how to walk free of guilt, regret, and condemnation; heal painful memories; reverse self-destructive patterns; learn new ways of thinking, improve self-talk; and gain a clear sense of God's path and prevailing purpose.
Lynn says, "It's my dream and prayer that people will gain freedom from their past and walk into their futures with the confidence of the greatest Possibilitarian!"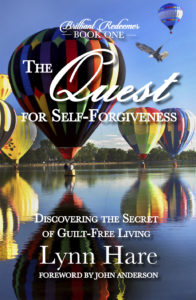 Lynn invites you to visit her website and follow her blog at www.lynnhare.com.
You can also connect with Lynn on: