I've blogged about remembering who we are  before. It's easy to forget when life gets busy or hard, or both.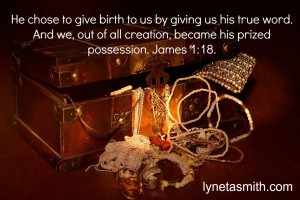 The best way I've found to remember is to soak in verses of God's word (like a bath–we need it daily!) that teach is who He says we are.
I've also compiled a list of writers I read regularly. Here are five blogs I recommend to help you seek out the truth of who God says we are.

1   Dr. Michelle Bengston, Hope Prevails–Author, speaker, neuropsychologist
"In Jesus encounters, we're found worthy, love and accepted." ~Dr. Michelle Bengston
2   Sheila Walsh, Braveheart Diary–Singer, speaker, author
"It's not that Jesus loves his bummer lambs more–it's just that they actually dare to believe it." ~Sheila Walsh
3   Joyce Meyer,   Everyday Answers–Bible teacher, author
"Remember, you must separate your do from your who. You're a unique and special individual, with God-given talents and skills." ~Joyce Meyer
4  Brene Brown, Courage Works–Author, speaker
"The most dangerous stories we make up are the narratives that diminish our inherent worthiness. We must reclaim the truth about our lovability, divinity, and creativity." ~Brene Brown
5  Ann Voskamp, A Holy Experience–Author
"You don't have to hide your brokenness —- because it doesn't change your chosenness." ~Ann Voskamp
6 Mary Demuth, Not Marked–speaker, author   
"Because sometimes you have to push back. Sometimes you have to fight. Sometimes you have to see yourself as valuable and precious, scrapping for the dignity to live your life as God leads you."~Mary DeMuth
There are many other authors with life-giving words, and I'll share their blogs and articles with you in future posts.
If you read some of these, would you tell me your thoughts in the comments? What are some of your favorite blog posts about God's view of who we are? Feel free to comment with the links.