50 Shades of Grey makes me see red. How is it that—smack dab in the middle of the #metoo movement—Hollywood can put out a film depicting pornography, and women are flocking to the theater for a third time(!) to see it?
Are we that hopeless as a society?
Finding out about the movie's release made me want to rant and curse Hollywood (yet again) and throw my hands up in defeat.
But then I remembered something.
It only takes a little bit of light to dispel the darkness.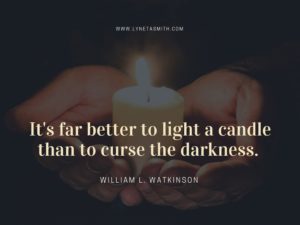 What a better way to chase away grey skies than a little bit of sunshine? If I can't speak words of light into a dark world about this topic, then who can?
Read more