Every social media guru and marketing expert advises blog writers to stay on their chosen topic, especially avoiding topics like politics, sex, and religion, unless those subjects fit their platform. This goes double for polite conversations and mixed company.
I'm about to break the rules.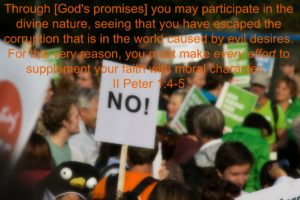 No doubt you've read more than you ever care to about the lewd video and personal testimonies displaying Trump's nauseating brag fest about kissing and groping women against their will. If you're like me, the thought of reading one more political post makes you want to hurl your phone out the window.
But here's the thing: this isn't about politics. I have no delusions that this post will change your mind about who you vote for November 8th. However, there are bigger issues for people who trust and follow Jesus to consider than the outcome of the 2016 election.
Read more