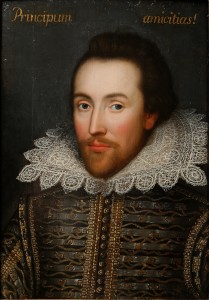 "All the world's a stage," Shakespeare quipped. I can appreciate his enthusiasm for the theatre; I've been doing community theatre for about ten years, and I never get over the thrill of stepping onto the stage to put on a dazzling performance. There's nothing like curtain call, the flash of the cameras and sound of applause.
Recently I realized I had created a stage-perfect life. My husband and I have a great marriage. We have beautiful daughters, and I had the fortune of being a homeschool mom until the youngest one graduated. My husband works for a national Christian radio host. We've been leaders in church. We have a nice house and lots of wonderful friends. Life was great.

To be honest, I was beginning to pat myself on the back for overcoming what was a really rough childhood. To overcome it, I had created the perfect Christian family.
You can probably tell where this is going, can't you?
Early in 2014, my stage-perfect life started to crumble. Memories of childhood trauma played through my mind, unbidden and immutable. It was as though I were that powerless little girl again. Hurt, lonely, confused, and ashamed.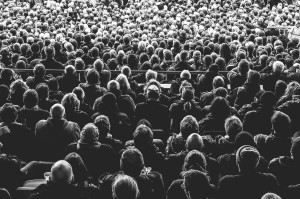 I didn't know how to reconcile those feelings with my identity as a stage-perfect Christian. I asked God, "If you're good, why didn't you stop those bad things from happening?" and "Why didn't you protect me?"
I withdrew from family and friends. I lived life in a fog. If this is the way things are, I don't want to live on this earth anymore.
One day, I drove home from the grocery store, tears running down my cheeks. I was praying, "Lord, why did you make me…me? Why couldn't I have someone else's life?"
As I pulled into the garage, I heard, "Lyneta will you trust me with your story?"
I looked into the rearview mirror. Thankfully, the backseat was empty.
It wasn't an audible voice, but it was so close and so unlike any of the other voices I'd been listening to all these months that I knew it was God.
"Trust me with your story. Let me show you how I'll redeem it."
I hadn't been doing such a great job with my story, so why not?
"Okay," I said aloud. "I'll trust you with it."
Healing didn't come instantly, but over the course of months, I was finally able to share with a counselor and my husband, who knew very little of what I'd endured. God showed me Scriptures that helped turn the lies I'd believed about myself into truths.
Ephesians 2:10 (The New Living Translation) says,  "For we are God's masterpiece. He has created us anew in Christ Jesus, so we can do the good things he planned for us long ago."

When we speak of a masterpiece like Mona Lisa, we say, "Wow, that's an amazing painting!" But we're not praising oil marks on poplar wood, are we?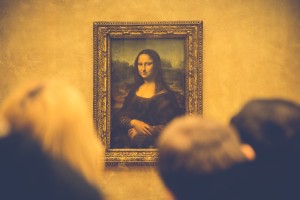 We're praising da Vinci, because he's a master artist. Mona Lisa didn't have to do anything to become a masterpiece—she was created that way.
When we look at ourselves the way God's word describes us, we understand that we're not his Masterpieces because of the good works we do; we do the good works He prepared for us, because we are His masterpieces.
So, when we step out on the stage—and we will, because…all the world's a stage—we do the works He prepared for us in order to fulfill our unique purpose in life. That's when the world will see us and praise and glorify the Master Creator.