What a beautiful world it would be if people had hearts like dogs. ~Anonymous
Twix, my Boston Terrier, knows deep down in his doggie heart that I love him unconditionally. In the five years since I've adopted him, he has exuded what it means to live loved.
No Shame
No matter who pays attention to him, his response is the same. He flips over onto his back and bares his belly. He's not afraid to ask for a tummy rub, even from a stranger.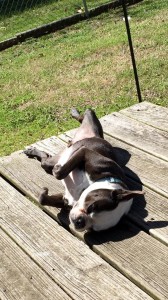 Read more