I wrote a couple weeks ago about my unintentional garden. It's a 4′ X 4′ tangle of weeds, tomato plants, and one prolific bell pepper plant.
Seriously, the bell pepper plant has four stalks with a dozen blooms each. The first stalk already has a dozen baby peppers forming. If it keeps it up, I won't have to buy frozen bell peppers for a year.
And that's not even mentioning the bountiful tomato plants!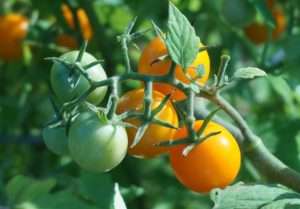 Read more